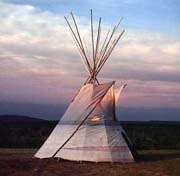 For inquires:
rita@oldknowledge.com
Canadian phone numbers
780-591-3032
cell 780-940-3032.
Old Knowledge
Denmark
++45 21 15 61 45
Translation:

Buy The Book Click here...

FROM SMOKE SIGNALS TO CELL PHONES
The Henry Laboucan Story

as told to
RITA MAKKANNAW

AS A SMALL CHILD HENRY LIVED A HAPPY PEACEFUL LIFE
in the isolated community of Lubicon Lake until the arrival of settlers.

In his own words (as told to Rita Makkannaw) Henry will take
you through the nightmare of being ripped from his family and sent to St. Bernard Residential School in Grouard Alberta. After spending some years raging, he reconnected with elders and found peace in the traditional ways. Henry openly shares his healing journey back to harmony. His story is a true account of one Cree man's chapter in Canadian history.

Henry had a dream of sharing traditional knowledge with the coming faces of his people. Therefore 100% of profi ts will go to Mihkowapikwaniy Cultural Camp which is a storytelling leadership gathering located in Lubicon Traditional Territory where culture is celebrated, and traditions are passed down.

RITA IS A DANISH/CANADIAN WOMAN WHO IMMIGRATED
to Northern Alberta at the age of nine. At age 41 she met and married a Cree elder, Raven Makkannaw. Together they dedicated their lives to create harmony between all people. In that quest Rita met Henry and was his friend for over thirty years. She is humbled and honored that he trusted her to capture his words just the way he wanted them.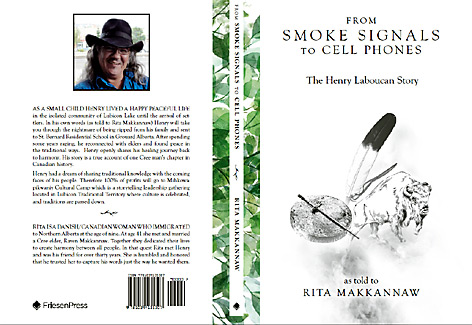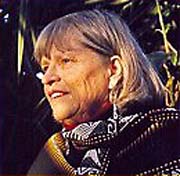 Rita Makkannaw


"Our modern world,
in its explosive change, has lost some of its
old knowledge
on how to live life in
harmony and balance."